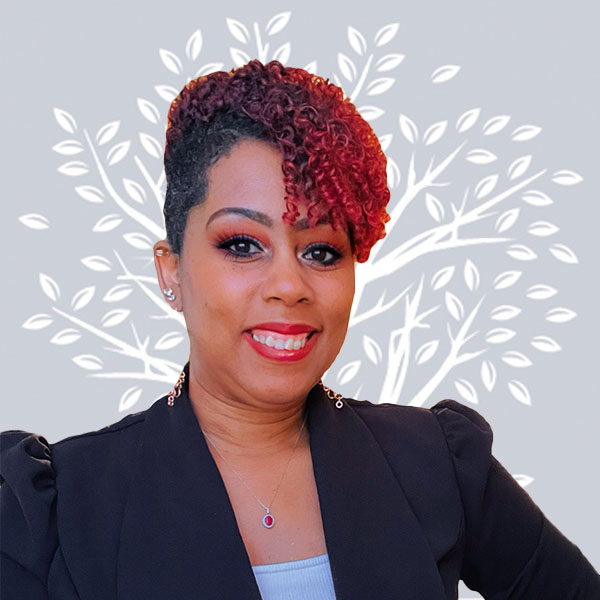 Shamika is currently on a leave of absence until January 2024.
Shamika Gaskin
MBA, CRPS-V
MA Clinical Mental Health Counseling Student (CACREP)
M.B.A. Master of Business Administration
Certified SYMBIS Premarital and Marital Assessment
CRPS- V (Veteran) Certified Recovery Peer Specialist- Florida  #CPRS100497-V
National Clinical Mental Health Counseling Examination (NCMHCE) – Certified – Florida
Areas of Expertise
I specialize in Dialectical Behavior Therapy, Cognitive Behavior Therapy, Solution Focused Therapy, and SYMBIS couples' assessment for pre-marital and married couples. Additionally, I use Mindfulness-Based Practices, Therapy, Reframing, and ACT (Acceptance Commitment Therapy).
Children under 6 years old.
When life gets complicated, and things seem to be out of order we all need to have a safe space to be able to come to. I am a Christian Masters Level Counseling intern that is interested in listening and can provide that space for you. I am a military veteran that has experience working with clients from all branches of service. Talk therapy can be beneficial to our self-care. We all need to feel like we are cared for and about. Making the decision to attend therapy is a courageous one and I will walk through this journey with you. I enjoy working with young adults and adults dealing with depression, anxiety, OCD, and Post Traumatic Stress Disorder.
Additionally have experience working with children that are having challenges such as ADHD, Anxiety, depression, ODD (Oppositional Defiant Disorder), Autism, and Selective Mutism. My experiential techniques include play therapy, CBT, DBT, Exposure therapy and talk therapy.
I am here to walk with you through the rough patches of life and assist you with finding solutions to help navigate through your life. Although there is no perfect solution, together we will find a way.

Fee: $110.00 per 50 minute session
Location: Brandon, virtual appointments available