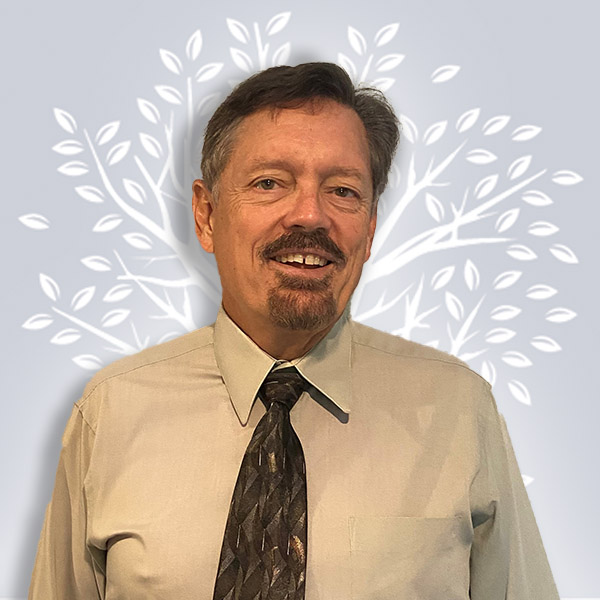 Stephen "Tom" Edwards
Licensed Marriage and Family Therapist M.Div.,CISM, BCPC
Masters of Divinity
Masters in Marriage & Family
Licensed Marriage & Family Therapist
Certified Prepare/Enrich Provider
Trained in E.M.D.R Level 1 & 2
Trained in N.L.P
Board Certified PTSD Therapist 
Licensed Marriage and Family Therapist as well as an Ordained Minister with a demonstrated history of working in the religious institutions industry. Skilled in Relationship Counseling, Coaching, Crisis Intervention, Pastoral Theology, and Church Consulting. Strong community and social services professional with both a Masters in Marriage and Family (MA) and a Master of Divinity (MDiv) that focused in Pastoral Counseling and Specialized Ministries from Reformed Theological Seminary.
Besides working for a variety of Christian and secular organizations over the years and as the Associate Pastor/interim Pastor I have worked as a Licensed Counselor in Florida over the past 30 years at the Christian Counseling Center. I am certified in EMDR and have clinical experience and training in a multiple of therapeutic approaches. For the past 10 years I have been Board Certified in the area of PTSD by two organizations. For 12 years I wrote the article for the Advisor Magazine, "Just Ask Tom" which dealt with actual questions from the readers covering a multiple of areas. I'm also a Qualified Supervisor for Mental Health and Marriage and Family Interns for the State of Florida.
Areas of Expertise
Pre-Marital, Marital, Blended family, Adolescents, Children ADHD, ODD and conduct disorders, Anger management/issues, Depression, Anxiety, Adjustment disorders, Addictions, Abuse issues, Critical incident, Stress management, Bi-polar, Personality Disorders and Dissociative disorders.
Children under 4 years old unless with a family
Fee: $130.00 per 50 minute session
Location(s): Wesley Chapel and Brandon Office in person. Also, telehealth sessions through HIPPA compliant Zoom meetings from those locations.
*Contracted with various insurance companies